Are you ready for some football?
Football is back, and we couldn't be more excited to enter another season supporting our NFL Stadiums. If you're lucky enough to have tickets to a game this year, you can find some of your favorite snacks and concessions served from a Gallery Cart. From coffee to t-shirts, we're at a stadium near you!
A unique vinyl wrap surrounds this forty-foot shipping container used at Paycor Stadium home of the Cincinnati Bengals. The bar has multiple draft options and comes complete with a locking bar and a locking side door.
Got Nachos? Vikings fans never have to stray too far from the action to get a snack. The customized tiles on these stadium food carts keep food and beverage options plentiful but also in line with the stadium's aesthetic.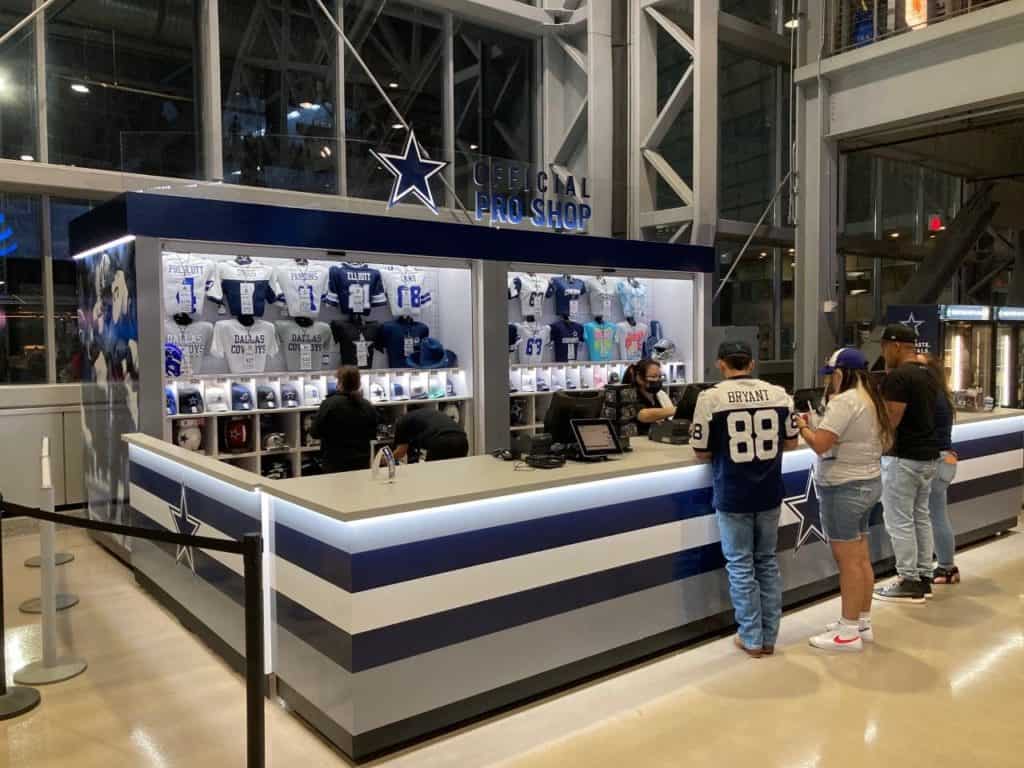 Cowboys fans get their choice of fun kiosks throughout AT&T Stadium. The top image is of a new merchandise Pro-Shop and the bottom image is a grab-and-go food and beverage kiosk allowing customers to grab their purchases and get back to the action quickly.
Fans of the San Francisco 49'ers can enjoy a large selection of unique kiosks throughout the stadium – many with extended signage and the same look and feel. This extra large kiosk pictured above boasts multiple taps designed specifically for quick service in a high-traffic area.
Las Vegas Raiders fans can enjoy cocktails, beer, snacks, and other treats throughout the stadium with these sleek mobile food and beverage kiosks at Allegiant Stadium. These particular kiosks were designed to mimic the design of the new stadium's exterior.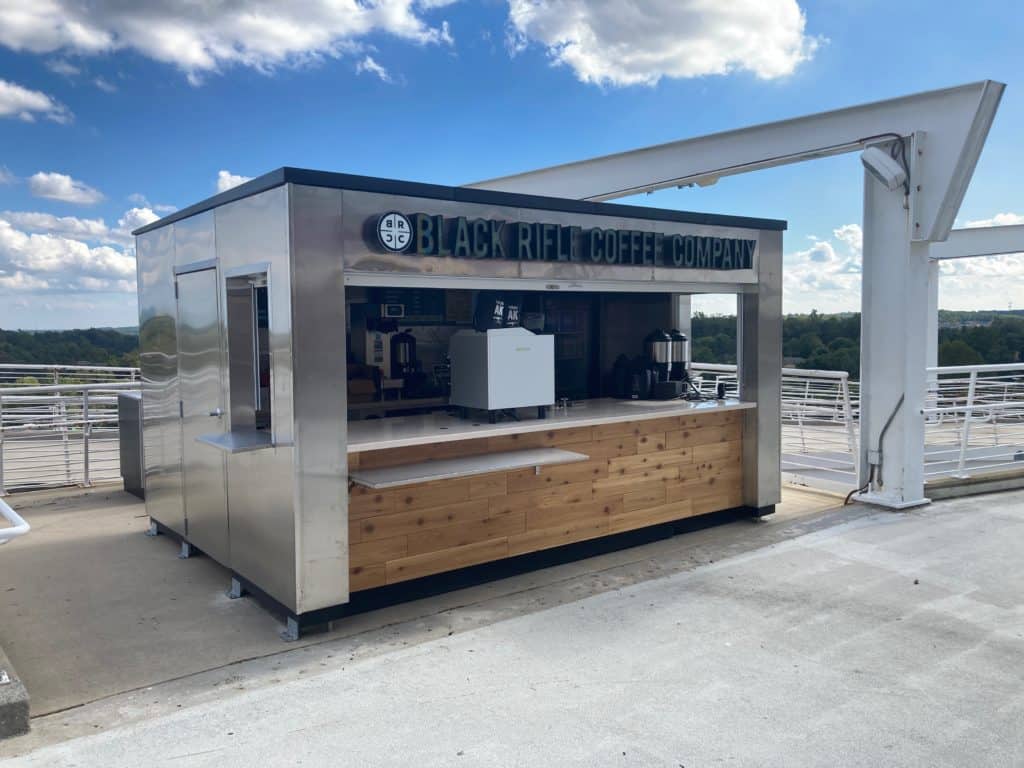 Those early East Coast games call for a hot cup of premium joe with the Black Rifle Coffee Kiosk located in an outdoor concourse at the Washington Commander's stadium at FedEx field.
Fans of the Detroit Lions can look for this Mobile Retail Kiosk at Ford Field. These kiosks allow for easy transport of goods and merchandise for retail sale throughout the stadium.