Heading back to school? So are we! Food on campus is changing. Gone are the days of a single cafeteria in a fixed location. Mobile carts, food kiosks, and e-vehicles allow schools to serve food almost anywhere!
Here's a collection of some of our favorite food and beverage service products for schools and campuses around the country.
BBQ and football come together at Sun Devils Stadium with this 20-foot container paired with a BBQ Smoker. This unit was combined with a modified Dub Box and a wood-fired pizza oven to take the fan dining experience to the next level.
Aurora Public Schools created a small fleet of food service vehicles to deliver healthy meals to students outside of the school. The electric vehicle has hot and cold food holding areas, self-contained plumbing, and LED lights. The trailers offer expanded space for preparing snacks and small meals to bring to the greater community.
California Polytechnic State University's mobile food cart provides students with convenient food options. The cart's bright colors, unique construction, and modern look make it a hard-to-miss feature on campus.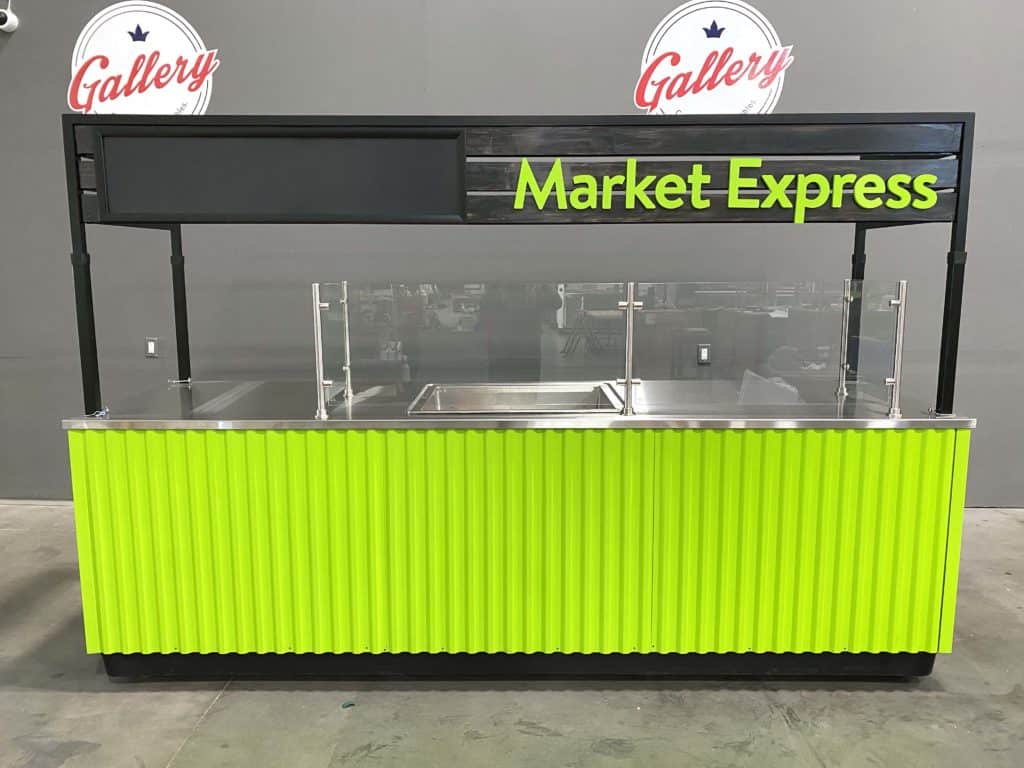 The Gallery "Lunchbox" is a two-passenger fully electric vehicle providing the ultimate mobile food retail solution. With "The Lunchbox," you can be here, there, and everywhere bringing food and drink options to customers right where they want you to be.
Looking for a high-end food station? Our wood veneer buffet carts allow you to "class things up" with beautiful finishes that resemble the look of luxury furniture.
Contact us today to learn more about what food and beverage solutions Gallery can bring to your campus!