---
Over the last few years, we've shipped over 70 electric vehicles to customers from LA to Maine. Our latest vehicle platform, The Urban, builds on our commitment to deliver quality at every level. With a brand-new chassis and food box powered by Joule Case, The Urban is our most exciting EV yet.
A Dynamic Duo: The Gallery Carts And Club Car Partnership
We've continued our partnership with Club Car to leverage their expertise in vehicle manufacturing to bring electric vehicles to the market that are enhanced by Gallery's expertise in retail and foodservice cart and kiosk design. Together, we built the Godega – our most versatile EV designed to provide hot and cold mobile food and beverage service.
Our other offerings include the Bun on The Run, with a hot grill for creating meals anywhere, and EVs designed for retail, catering, and Metropolitan uses.
The Urban, with an all-new chassis and redesigned electrical systems, blends style with practicality. This new vehicle by Club Car combines the sturdiness of a pickup truck with the eco-friendliness of an electric vehicle.
The compact design offers agile handling, making it effortless to maneuver in tight spaces while accommodating loads of up to 2,204 pounds.
These crash-tested and approved vehicles are built for any task. Whether you choose The Godega, Bun-on-the-Run, or custom design an EV, these vehicles come standard with various safety features and are backed by a Club Car warranty. Additionally, a nationwide dealer network ensures your vehicle is in good hands and can be serviced wherever you go.
What's New About The Club Car Urban
Gallery's latest eVehicle chassis, The Urban, includes an improved cab which offers style, comfort, and convenience. The Urban boasts more storage, legroom, panoramic windshields, and glass doors. Operators can expect seamless accessibility due to the larger cab that's easy to get in and out of—no more squeezing in or struggling to exit.
The Urban drives much like a standard vehicle. The longer wheelbase ensures more stability and superior handling on any road.
The Club Car Urban is a reliable partner for any job. Its robust aluminum cab frame is built for sturdiness and longevity. Furthermore, each Club Car Urban comes with:
All-season road tires
Lockable storage lockers and dash storage
3-point seat belts
Reverze buzzers
Rearview camera
Automatic parking brake
Lockers and Dash Storage
And more!
EVs Powered by Joule Case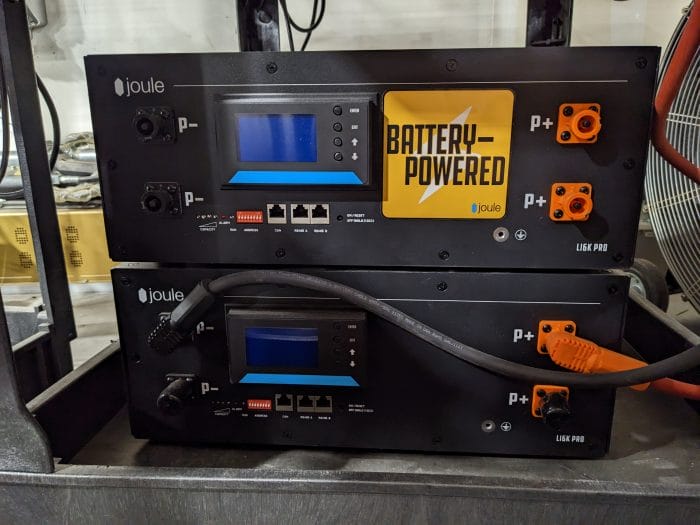 Get ready to do more and recharge less.
Joule Case lithium batteries power The Urban's food service box, so operators can enjoy 8 hours of continuous and reliable energy, all without the noise or safety hazards of traditional generators. Our partnership with Joule Case is paving the way for a cleaner future, creating a healthier environment for everyone.
Joule Case batteries are an eco-friendly alternative providing reduced emissions that align your business operations with consumer preferences for sustainable solutions.
Joule Case power systems mitigate the risks associated with traditional generators, such as fuel spills and fumes, which are better for both people and the planet.
The Joule Class electrical system allows us to design these new vehicles with a wide range of commercial-grade equipment so you can deliver hot and cold food anywhere you have consumers. This new system keeps your hot food, hot, and your cold food, cold, for up to 8 hours.
Harness the full potential of an electrical system that can handle the needs of any application and commercial-grade equipment.
How Our Customers Have Used EVs
If you've got hungry people spread out over a large area like a university or hospital campus, consider bringing EVs on site. Our Godegas have been used at K-12 school systems, in major metropolitan areas, and on college campuses to serve food, sell retail products, and deliver supplies.
Other customizations of our electric vehicles have been used for catering, marketing, and retail services. Mobile vending has many benefits, including lower overhead costs and increased branding opportunities. Furthermore, organizations can benefit from demonstrating their commitment to a triple bottom line – people, planet, and profit – while reducing carbon emissions, promoting sustainability, and showcasing a commitment to environmental consciousness.
What are you waiting for?
Whether you're slinging burgers or selling sweatshirts, with mobile EV stores, bring your products to where people need them.
To learn more about the Club Car Urban powered by Joule Case, contact a member of our sales team, send us a message using the form below, or give us a call at 1.800.227.8634 x2
What EV can we build for you?