In today's food industry, success is more than just delicious cuisine; it's about creating memorable experiences that leave a lasting impression.
Food kiosks serve as compact and interactive platforms that provide mouthwatering dishes and play a vital role in elevating a brand's reputation and recognition.
Food Kiosks Are For Everyone
Small and large businesses can benefit from using food kiosks and carts. These highly customizable food service stations allow businesses to create eye-catching designs and incorporate strong branding elements. From vibrant colors and logo placement to creative signage, kiosks act as miniature billboards that grab the attention of passersby.
Location, Location, Location!
Due to their small footprint, food kiosks offer the advantage of flexibility in location placement. In areas where it would be inconvenient, costly, or impossible to establish a freestanding restaurant, businesses can position their kiosks in high-traffic areas, near landmarks, or at popular events. With a well-placed food kiosk, brands can leverage foot traffic to boost visibility and increase brand awareness organically.
Social Media and Food Kiosks
Eye-catching presentations, aesthetically pleasing packaging, and enticing promotions can encourage customers to capture and share photos online. The service and design of food kiosks can encourage customers to share their experiences on social media platforms, such as Instagram, TikTok, or Threads. User-generated content amplifies brand exposure, allowing businesses to reach a wider online audience.
Testing New Items
Food kiosks offer an excellent platform for brands to provide samples of new menu items or test new dishes. In a restaurant, menu changes may be cost-prohibitive or too risky, but the smaller scale of food carts allows businesses to sample new or existing products to potential customers. Sampling and testing new menu items can encourage future sales, word-of-mouth promotion, and immediate feedback.
Improved Customer Experience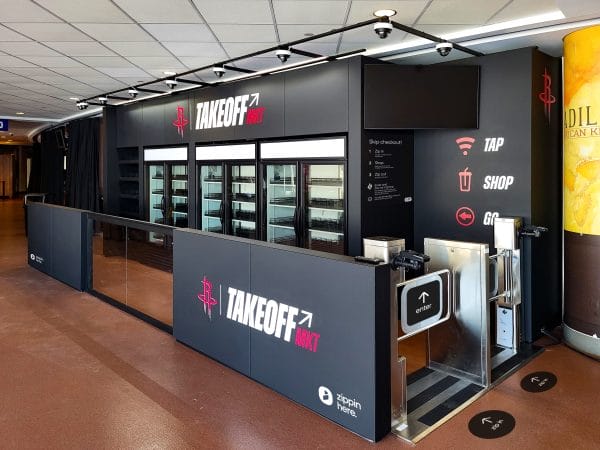 Food kiosks can streamline processes by automating routine tasks such as ordering, check-in, or payment. Businesses can enhance customer satisfaction by reducing waiting times and improving operational efficiency.
The convenience, simplicity, and enhanced customer experience that comes with food kiosks make them a great tool for bolstering brand awareness and recognition. Gallery Carts can help you build, design, and install customized food kiosks and carts that serve as the perfect ambassadors for your brand. Contact a member of our sales team to explore how Gallery Carts can help elevate your brand.